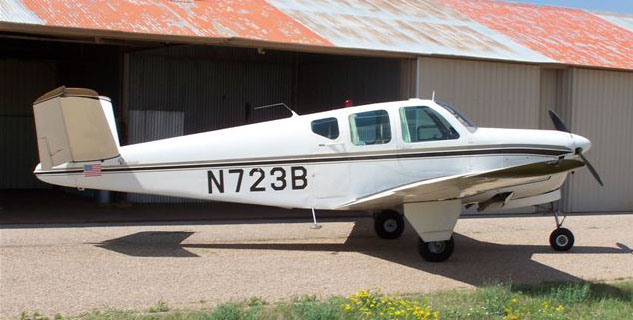 1949 A35 Beech Bonanza N723B Ser# 1730
I bought the Bonanza while I was stationed at Schilling AFB, Kansas, flying B-47's, in August 1963. This is my touch and go bird as my wife and I take very few trips in it any more.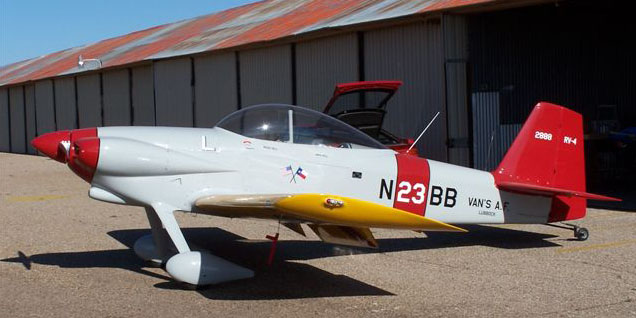 RV-4 #2888 N23BB
Tail kit arrived June 1995. Moved to the airport 2 April 2005. Has a Lycoming O-320 with Airflow Performance fuel injection, Electroair Ignition, B&C starter and alternator and new metal prop from Van's. Rocky Mountain Engine Monitor and Encoder, DigiTrak autopilot with altitude hold. I copied Bruce Cruikshank RV-4 paint scheme with his help and permission. He sent me all the dimensions and where he bought the paint masks. I used Randolph Acrylic Lacquer paint which is another story.